OMAHA, Nebraska – As members of the LGBTQ+ community, we have oftentimes been conditioned to only feel secure in big cities. San Francisco, New York, and Miami are considered safe havens for us because of the well-established queer communities present in these places. At Vacationer, we want to encourage you to step outside your comfort zone and give some smaller cities a try!
In celebration of 2022, we have compiled a list of 22 small to midsize cities around the United States that are worth your time, attention, and tourism dollars. They all offer a variety of exciting attractions and supply you with all the nightlife, entertainment, adventure, art, and culture you're accustomed to in bigger cities. Most importantly, these cities are safe and welcoming to LGBTQ+ travelers.
Northampton, Massachusetts
Northampton is referred to as "Lesbianville", the "lesbian mecca", "the lesbian capital of the world." You get the picture. That doesn't mean that there are no gay men or trans folks there. Quite the contrary. This city is a thriving place for queer people to raise their families and enjoy true community. It just happens to be especially popular with the ladies, especially with LGBTQ-owned businesses such as the new bed and breakfast, Downton Valley! It is also nestled among the forests, farmland, and mountains of Western Massachusetts, which makes it a relaxing and beautiful getaway in the charming New England region of the USA.
Lost River, West Virginia
A two-and-a-half-hour drive west from Washington, DC will land you on Lost River, WV which has been an LGBT weekend getaway destination for about 30 years. Filled with LGBT-owned businesses and restaurants, like the Guesthouse Lost River, travelers will enjoy simple but locally sourced cuisine while connecting with nature in the beautiful Lost River State Park.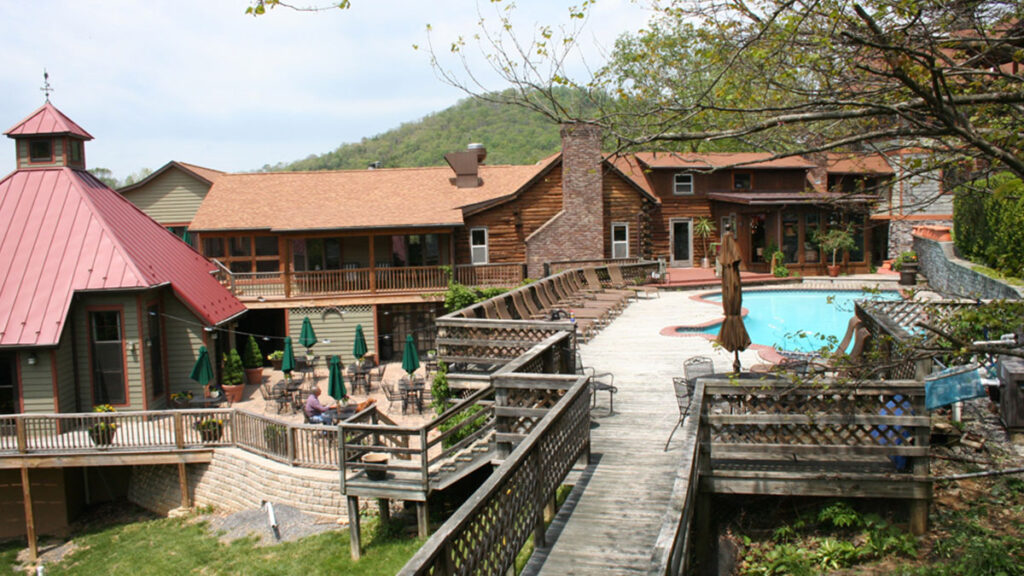 Ogunquit, Maine
Known as Maine's answer to P-town, Ogunquit is a small New England resort town featuring beautiful landscapes and vistas at a substantially lower cost than its Massachusetts sister. The gay community tends to congregate in the part of town called the Village where charming B&B's and nightlife abound.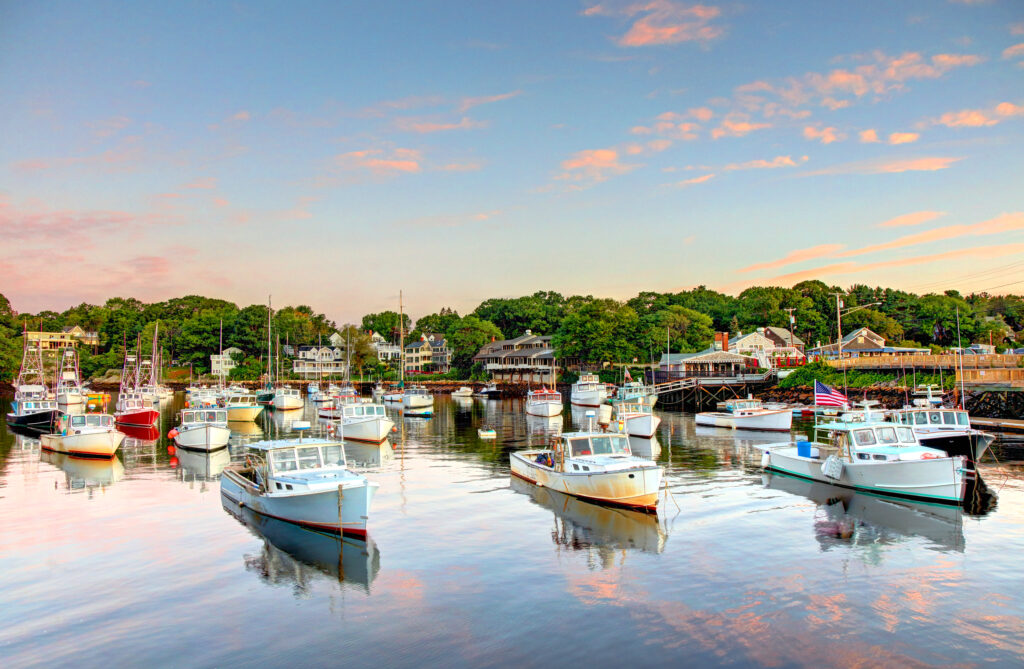 New Hope, Pennsylvania
Perfect for a romantic getaway in pastoral surroundings, New Hope is a great place to disconnect from the world and enjoy peaceful simplicity. It is ideal for antique buying, and it is home to several celebrated art galleries, historic sites, and wineries. Every year, the town celebrates Pridefest in May.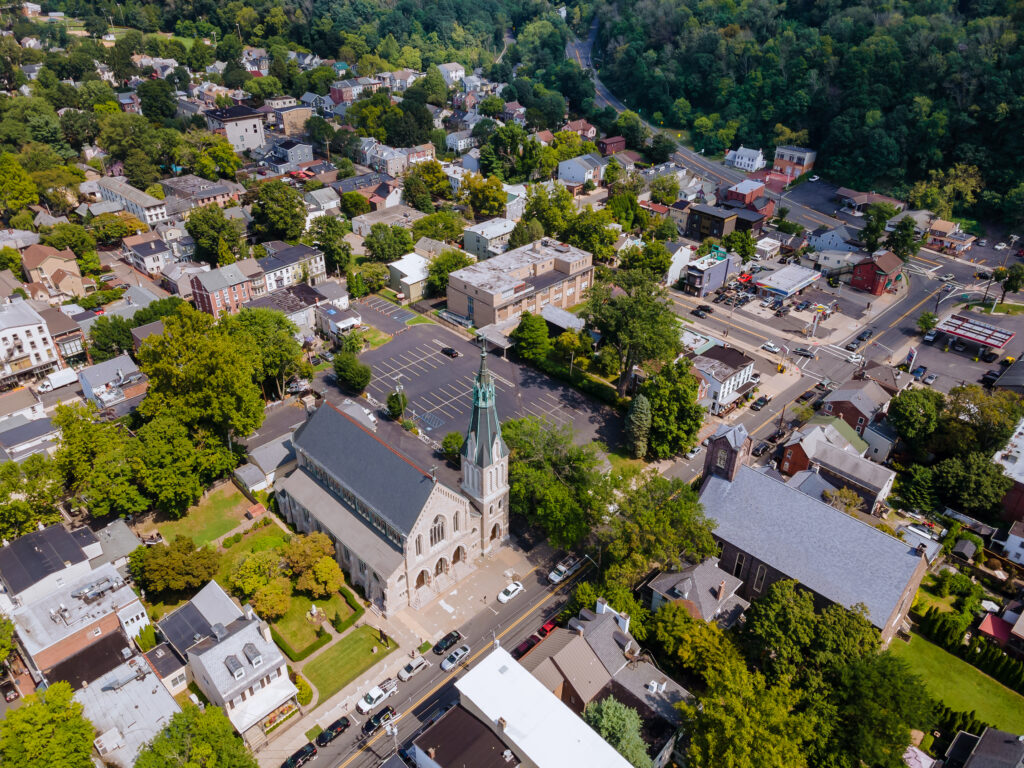 Asbury Park, New Jersey
A little slice of gay heaven on the Jersey shore, Asbury Park is host to numerous festivals, parades, and Pride activities come summertime. A lot of work and reconstruction has gone into the city making it more inviting to the LGBTQ+ community as a viable alternative to the nearby New York City scene.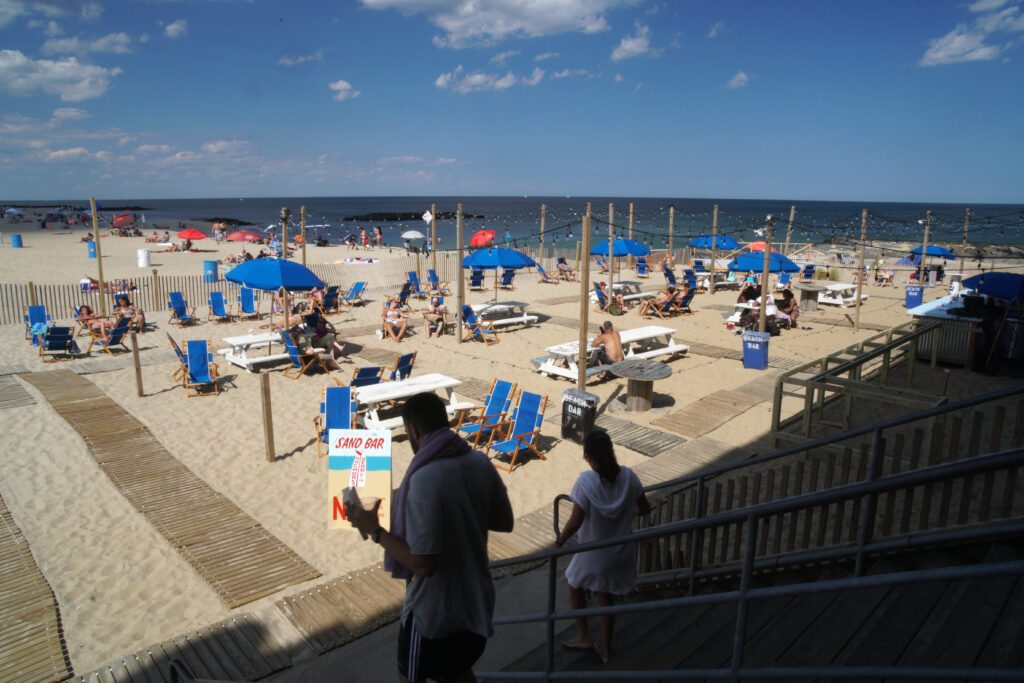 Rehoboth Beach, Deleware
A beachside favorite, Rehoboth Beach is another city gaining on the P-Town tourism market. Instead of having nightlife establishments within a mile-long stretch, this city has it concentrated into three seaside blocks and boasts venues that host live music, drag shows, and dancing. Most LGBTQ+ locals and visitors converge on Poodle Beach for a swim or fun in the sun. If you didn't know already, Delaware is known for its coastal seafood shacks and Rehoboth delivers on that front and it's a major shopping destination in the region, featuring both major outlets and trendy boutiques.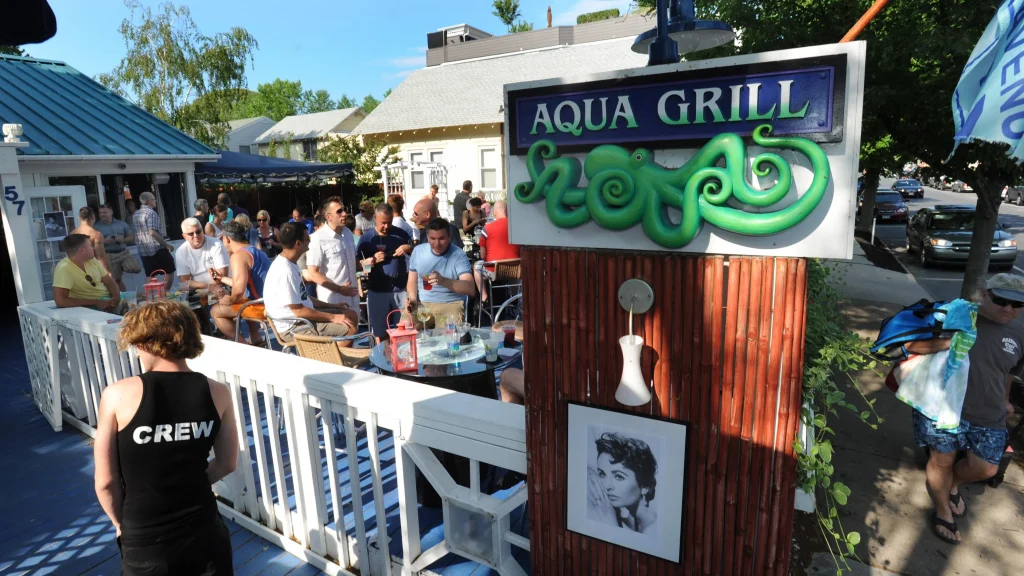 Eureka Springs, Arkansas
Over 30% of the 2000 residents of Eureka Springs identify as part of the LGBTQ+ community earning it the nickname "the Gayest Small Town in America". This Victorian-era, hilly town is situated in the Ozark Mountains and offers a great alternative to a coastal holiday. They offer all the nightlife amenities you'd be accustomed to with the addition of three "Diversity Weekends" (Pride celebrations) scheduled throughout the year.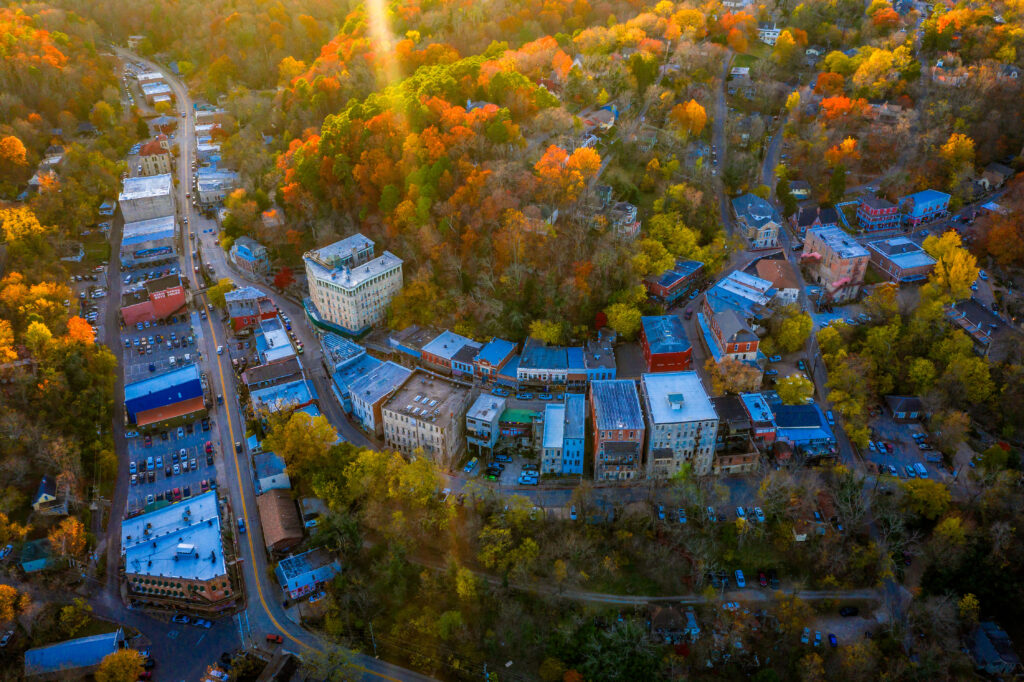 Saugatuck & Douglas, Michigan
This pair of West Michigan cities can be found on the shores of Lake Michigan. Natural sand dunes create gorgeous beaches to soak up the sun including the swimmer-favorite Oval Beach. While both cities are gay-friendly and host LGBTQ+ businesses; Douglas is said to be the one with more "flair".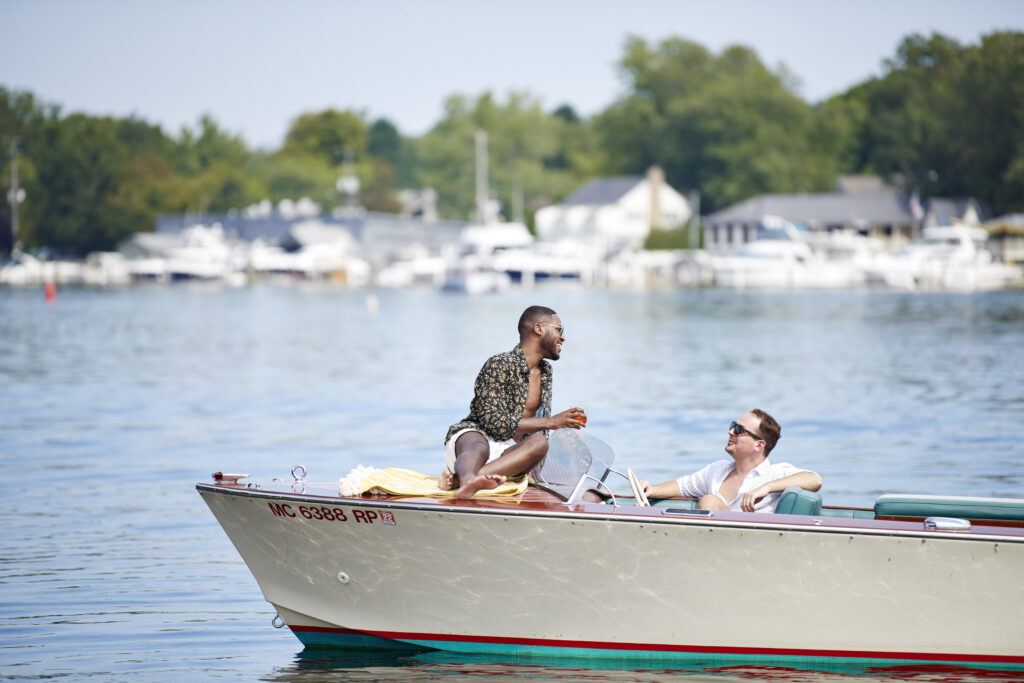 Guerneville, California
Situated in Sonoma County, Guerneville is a rustic resort town about an hour and a half from San Francisco. It has long been a 'staycation' city of choice for the northern California gay community, especially for fun events such as Lazy Bear Week. It offers glamping accommodations for semi-outdoor enthusiasts in addition to traditional accommodations. It is a favorite among wine lovers with over 50 wineries in easy driving distance.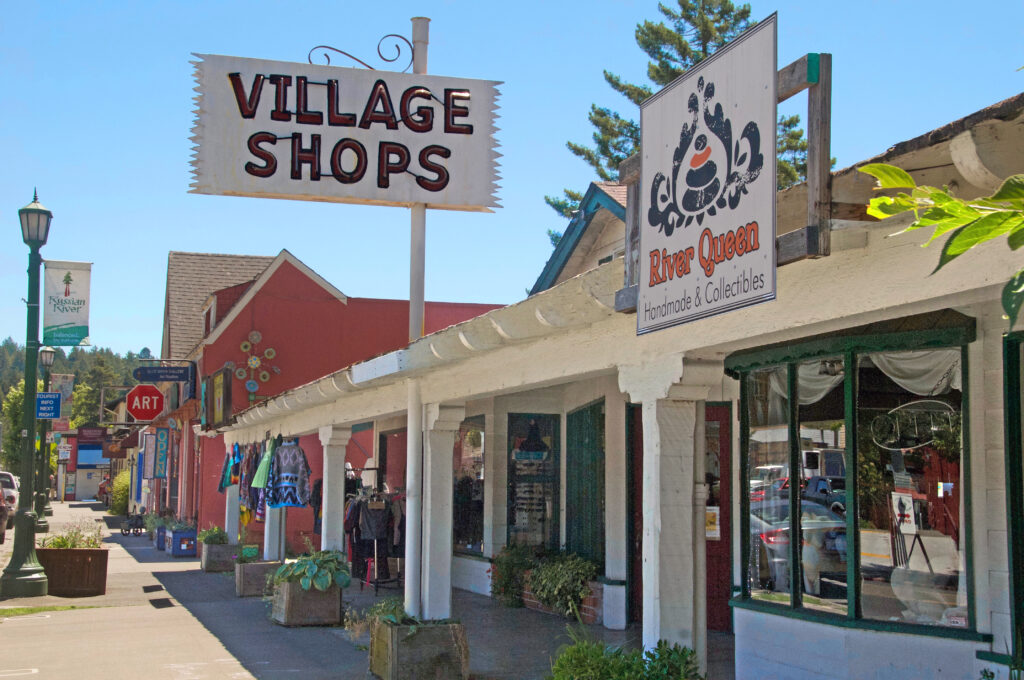 Corning, New York
Corning is recognized as one of the best cities for corporate inclusion by the National Gay & Lesbian Chamber of Commerce (NGLCC). Due to this distinction and its proximity to the southern Finger Lakes region in New York, it has become a popular destination for the gay community. Every year, Corning hosts a Pride Car Parade and Pride Festival in June. The regions' wineries and the picturesque landscapes keep the tourists coming back for more.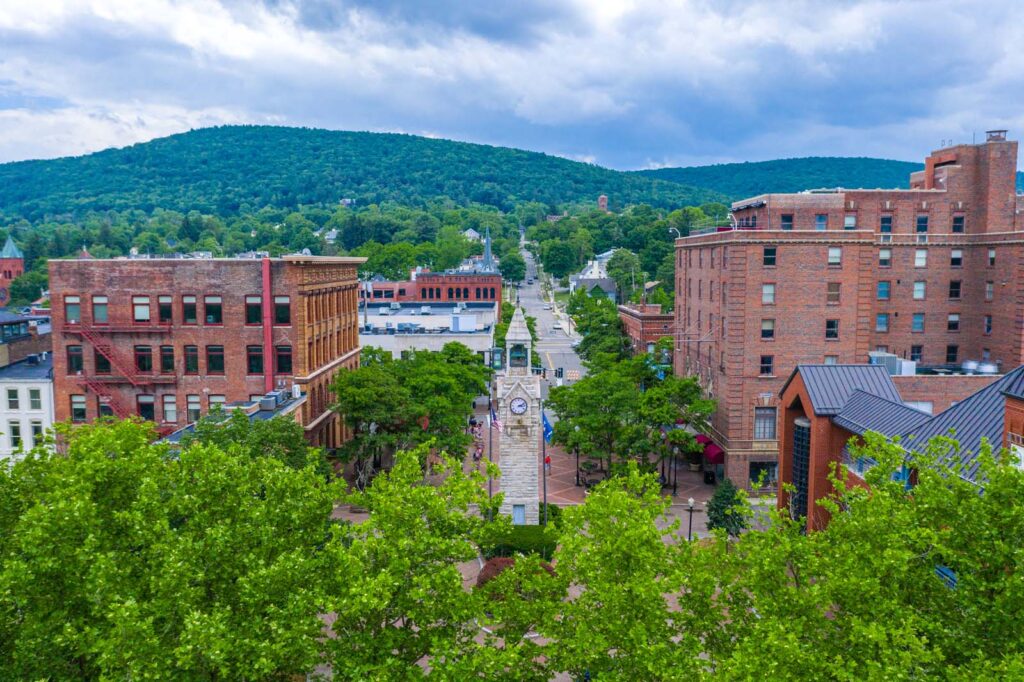 Omaha, Nebraska
Bordered by the Missouri River and the Platte River, Omaha is home to some majestic waterfront parks. It also is the proud home of the country's largest urban arts colony. Boasting a proud and sizable gay population; downtown is the official congregating place for the community with several bars, clubs, and restaurants for your enjoyment.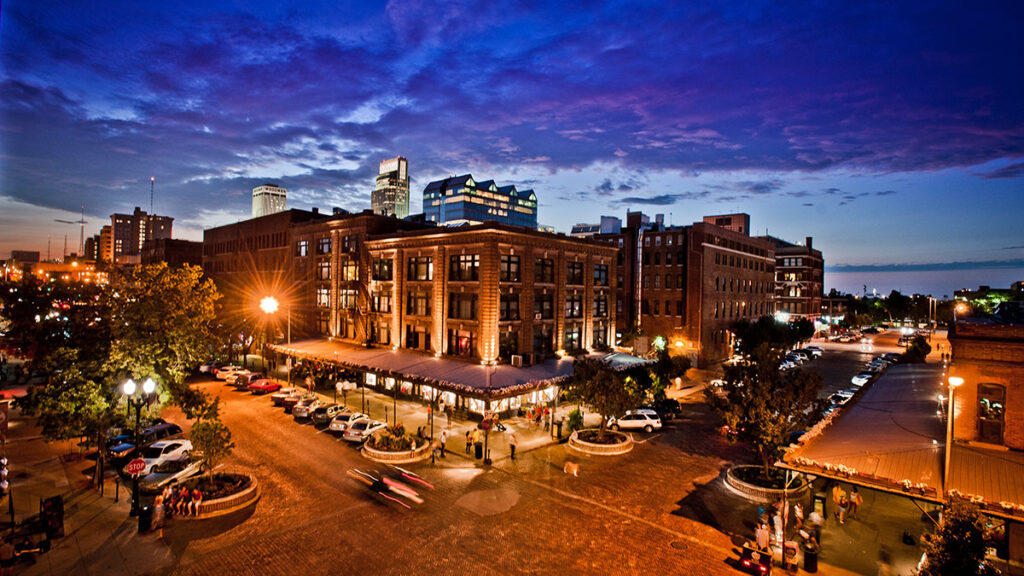 Blue Ridge, Georgia
Blue Ridge is a mountain town located in the Chattahoochee National Forest. As such it has awe-inspiring views of nature and is a featured stop along the Appalachian Railway Train. The city also hosts many annual events such as the Blue Ridge Jazz and Wine Festival. Recent years have seen an influx of gay-owned businesses and the city is home to one of the largest gay populations in Georgia.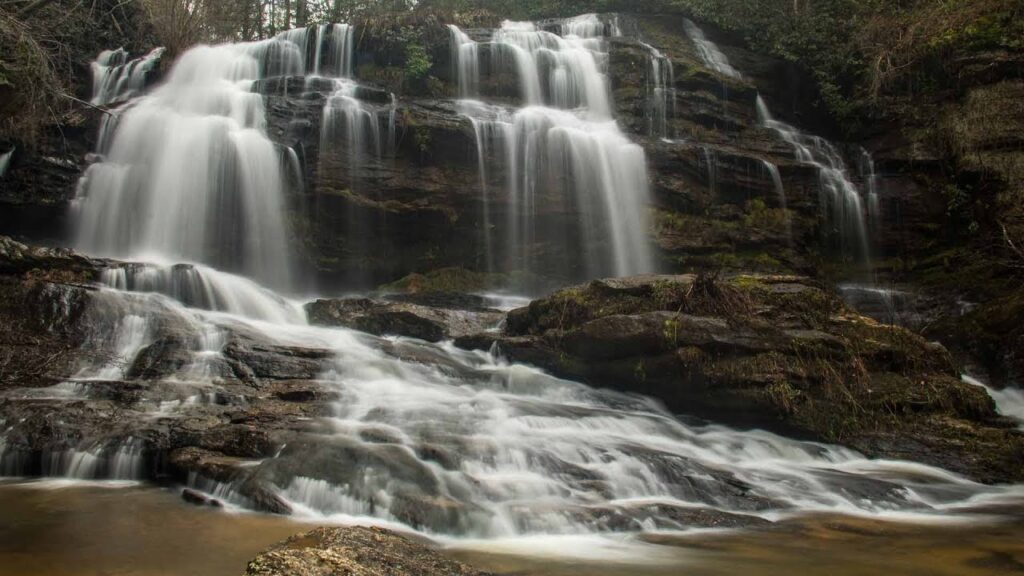 Asheville, North Carolina
Famous for its progressive attitude and booming art scene, Asheville is a wonderful destination for the LGBTQ+ traveler. While there is no specific 'gayborhood' you will find that our community is interwoven into every aspect of the life and culture present in Asheville. Highlights include the River Arts District where you can see artists at work in their studios and the Blue Ridge Pride Festival in the Fall.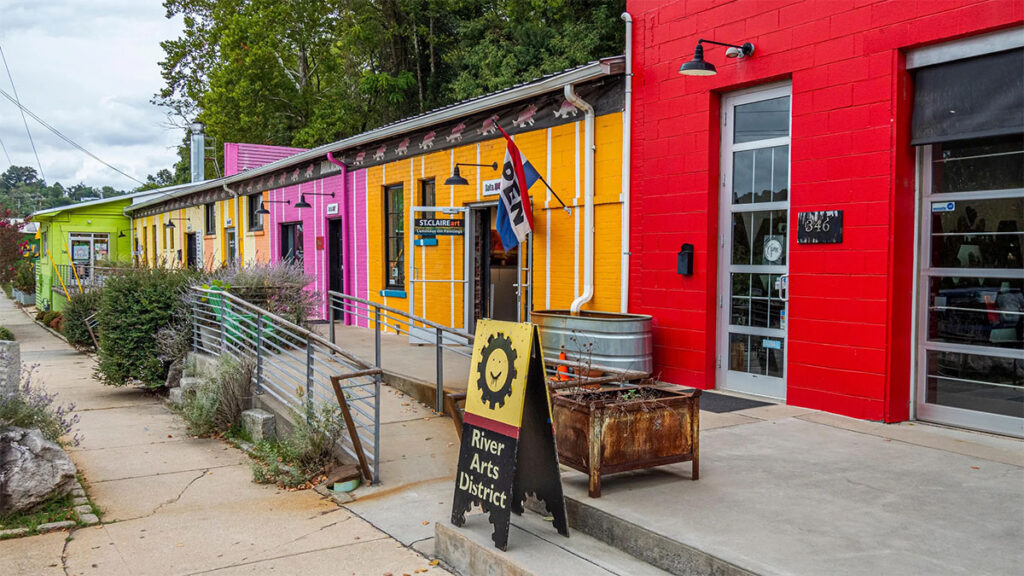 Bisbee, Arizona
Bisbee got its start as one of the major mining towns of the Old West and continued as such until the mines dried up in the 1970s. After that, it became an artists' colony due to a less expensive cost of living, its picturesque location in the Mule Mountains, and the awe-inspiring Victorian structures throughout the city. It remains an artistic and retirement community to this day with an approximate 60% LGBTQ+ population.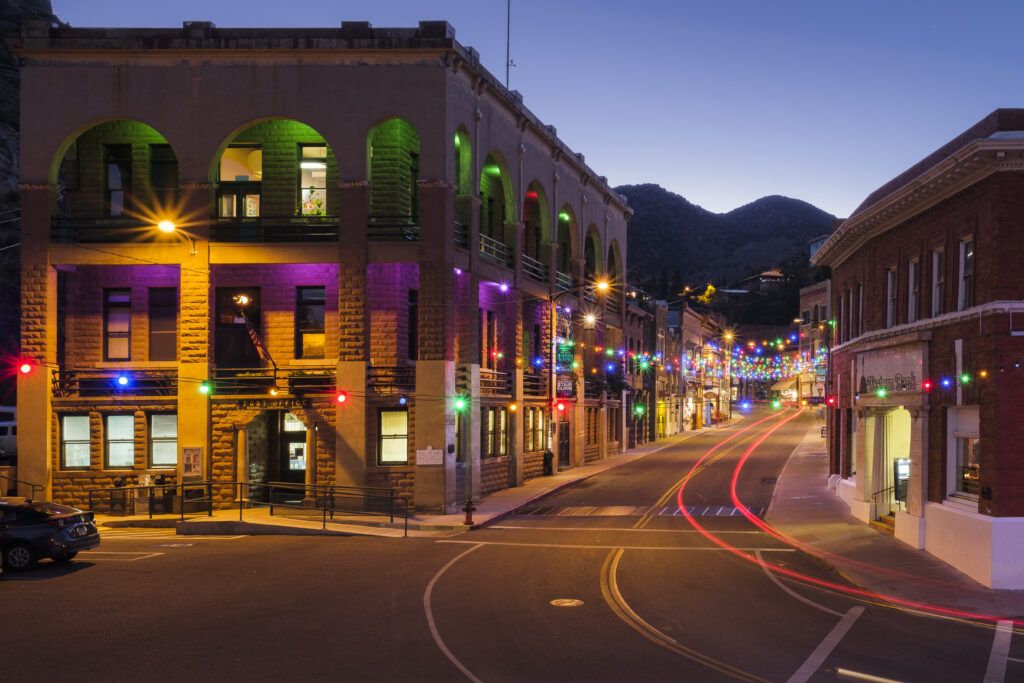 Missoula, Montana
For the more outdoorsy and adventurous traveler, Missoula might be just what you're looking for. This city features opportunities for visitors to go kayaking, white water rafting, and experience skiing expeditions. There is no shortage of ways to reconnect with nature. With a youthful community supported by the University of Montana, a progressive liberal arts school, Missoula is extremely gay-friendly in this traditionally conservative state.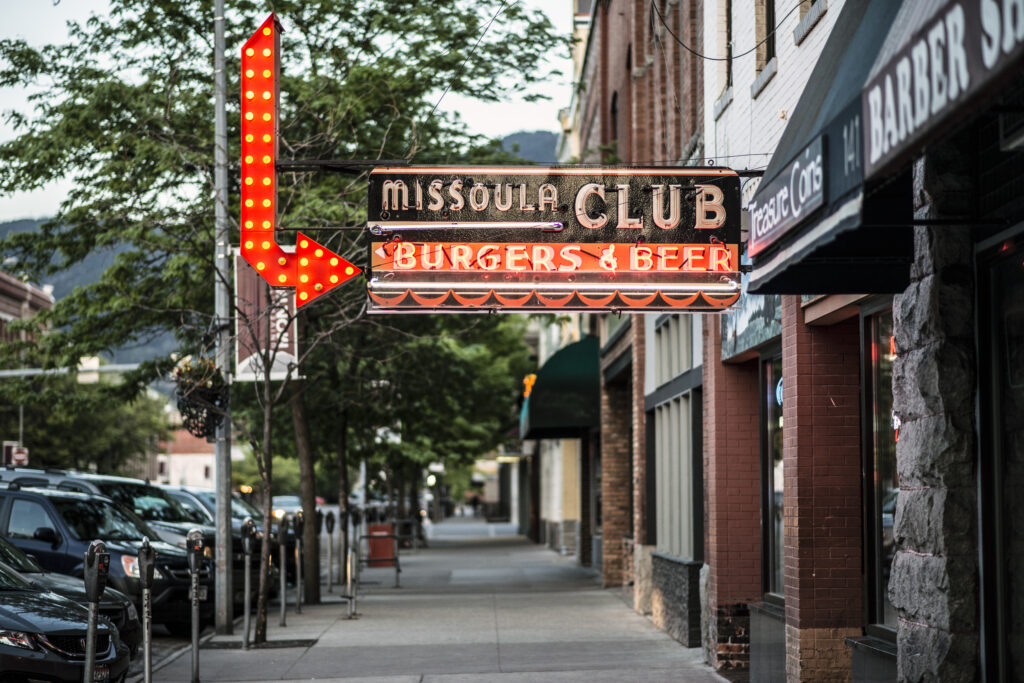 Brookings, South Dakota
History buffs will love the charming and scenic city of Brookings. They are very proud of their history as a pioneer city and have multiple historical residential and commercial districts preserving that legacy. There are also a variety of art galleries and museums available to help you take a step back in time to the westward expansion. With a perfect score of 100 on the HRC Municipal Equality Index (MEI), Brookings is an excellent example of a small gay-friendly city worthy of your tourist dollars.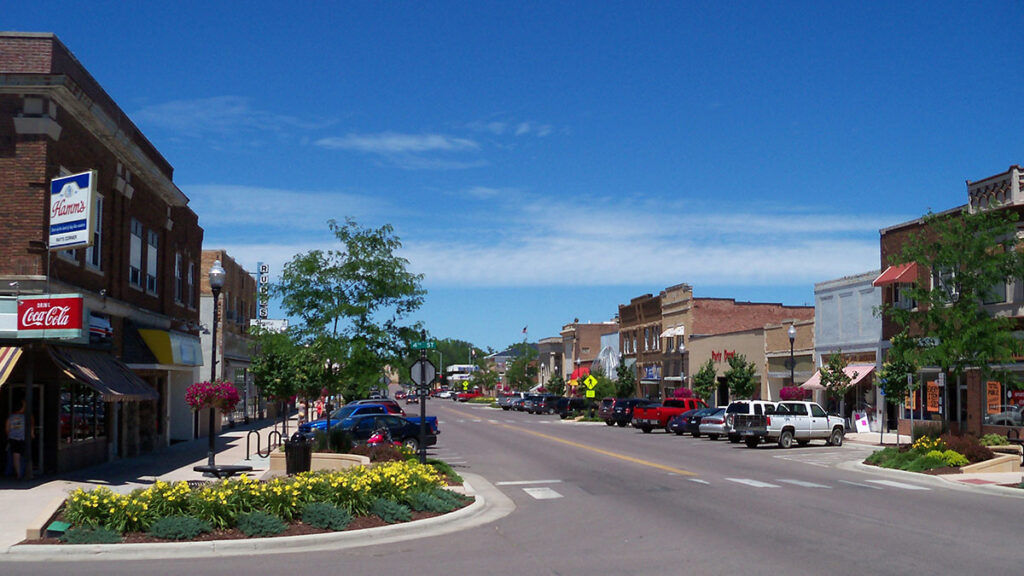 Covington, Kentucky
Covington is situated on the south bank of the Ohio River and has the Licking River on its eastern border. As a result, river cruises and entertainment are a huge draw to the city. Located across the Ohio River, downtown Cincinnati provides gorgeous vistas from the river or from Devou Park. Add to that the many historic districts for dining and shopping and you have yourself a nice little vacation in a city that has made immense strides in the quest for LGBT equality.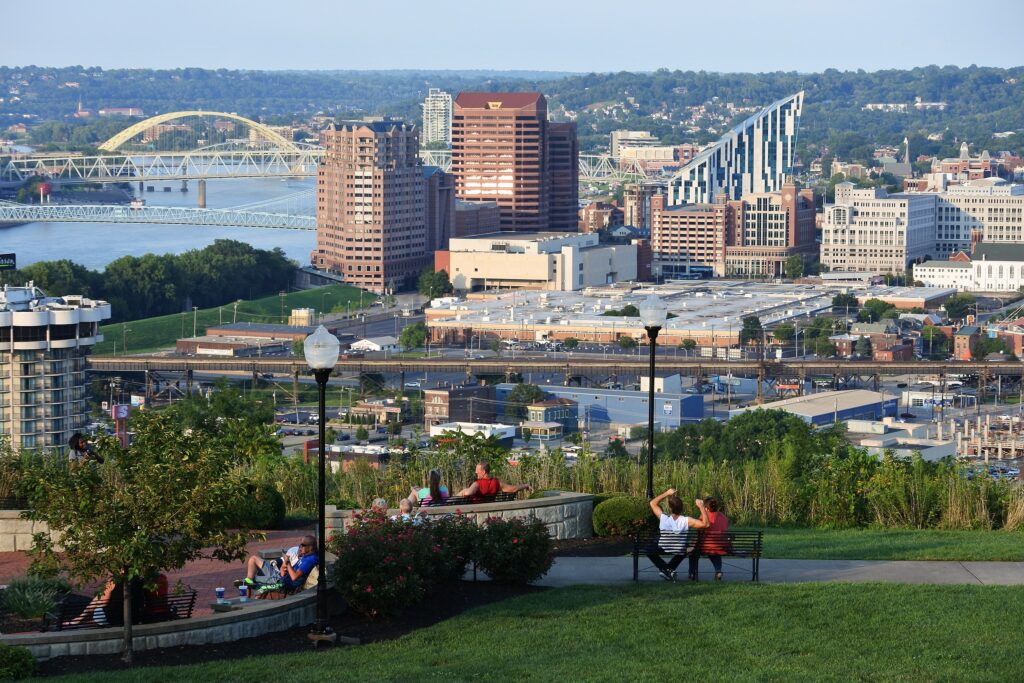 Juneau, Alaska
If you're in the market for icy adventures, then Juneau is the place for you. Cruise amongst the glaciers and icebergs or go whale watching in this actual winter wonderland. Juneau is also home to the Southeast Alaska LGBTQ+ Alliance which holds a variety of events throughout the year.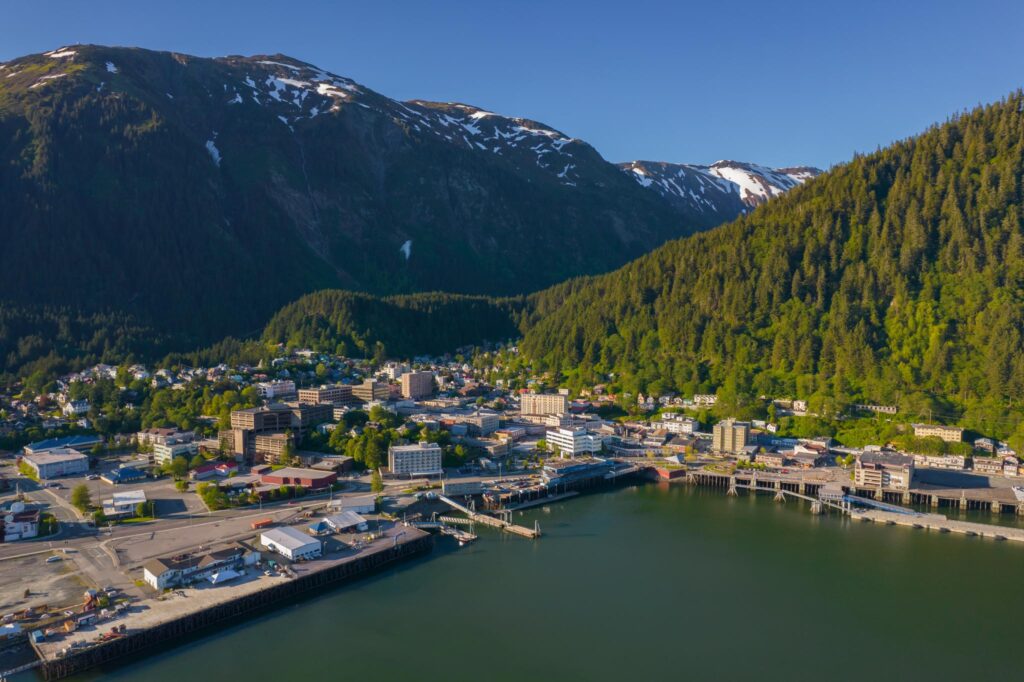 Norman, Oklahoma
Norman is home to the National Weather Center, available for tours for the scientific traveler. Norman is also a golfers' paradise with no less than five major courses throughout the city. With an MEI score of 92, it ranks as the most gay-friendly city in Oklahoma.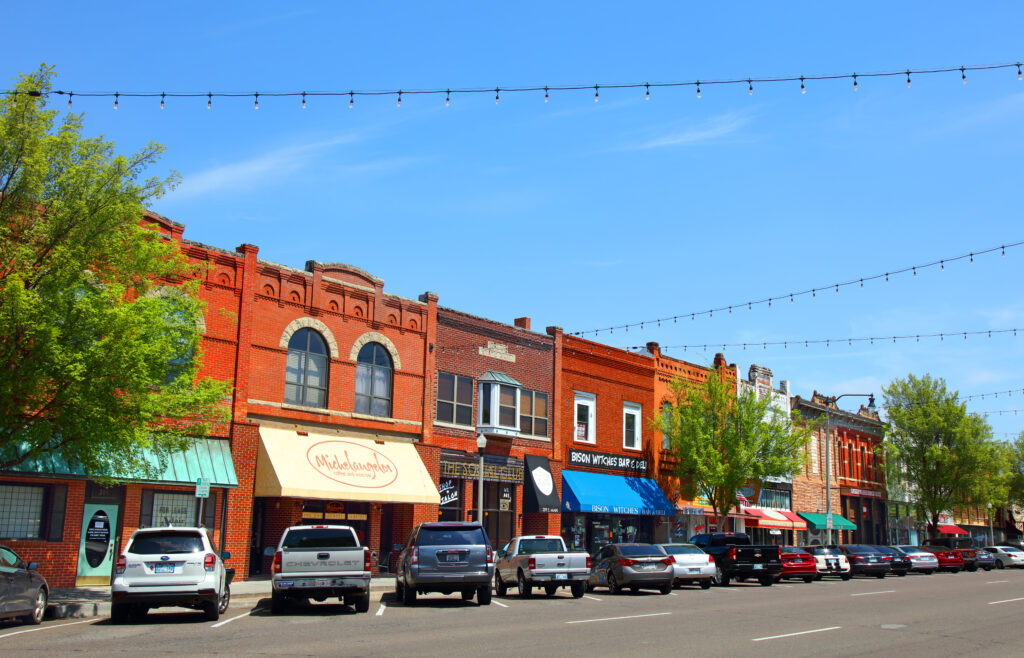 Manhattan, Kansas
Manhattan is the perfect place to go to explore the Great Plains of Kansas. Majestic walks and breathtaking sunsets await you on these hiking trails. LGBT outdoor enthusiasts will enjoy swimming, paddling, and kayaking at nearby Tuttle Creek Lake and Pillsbury Crossing. Manhattan is also home to Kansas State University, named one of the 25 most LGBT-friendly colleges in the country by Campus Pride.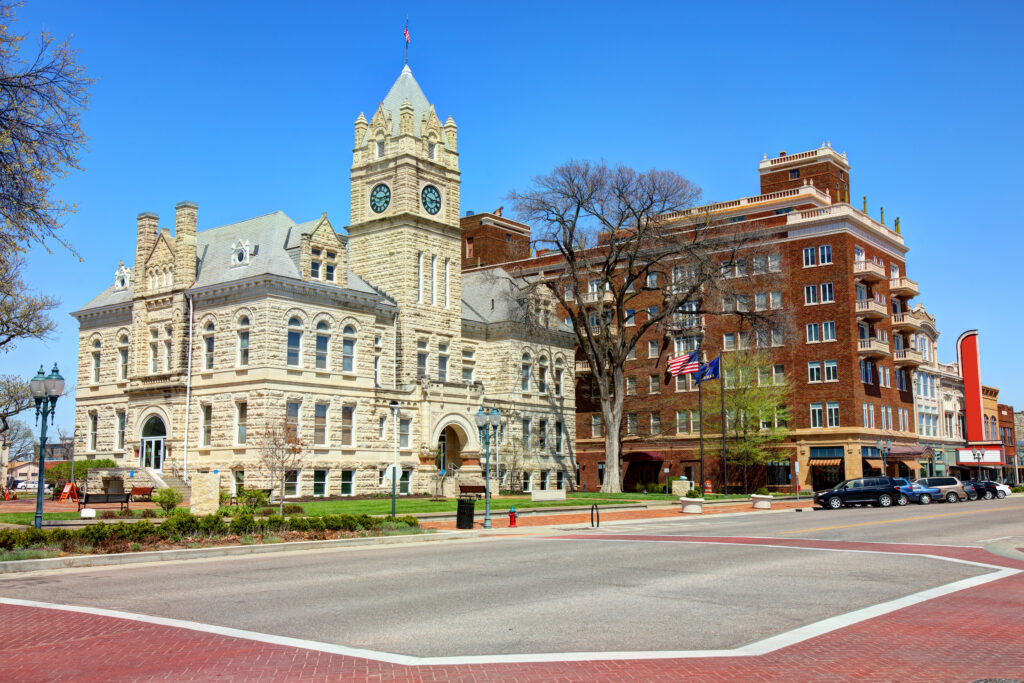 Moab, Utah
Moab, UT is famous for its surrounding red rock landscape. Arches National Park has the world's largest concentration of natural sandstone arches. The Canyonlands feature unique hiking opportunities to enjoy breathtaking vistas of the region's canyons and other rock formations. While gay nightlife is in short supply, the city is very welcoming to queer travelers and has its own annual Pride celebrations.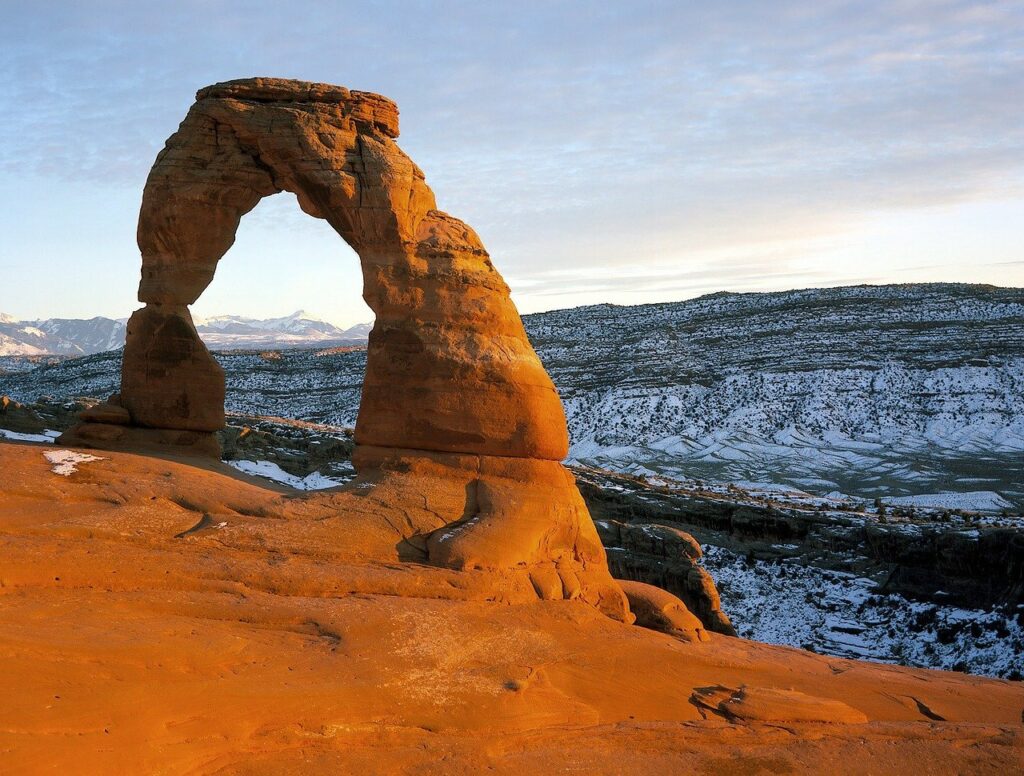 Walla Walla, Washington
USA Today readers have proclaimed the Walla Walla Valley the best wine region in the country. The region has over 120 wineries with 2800 acres of grapes calling out for you to taste! There is a modest gay nightlife scene, but the town and establishments are extremely welcoming and friendly.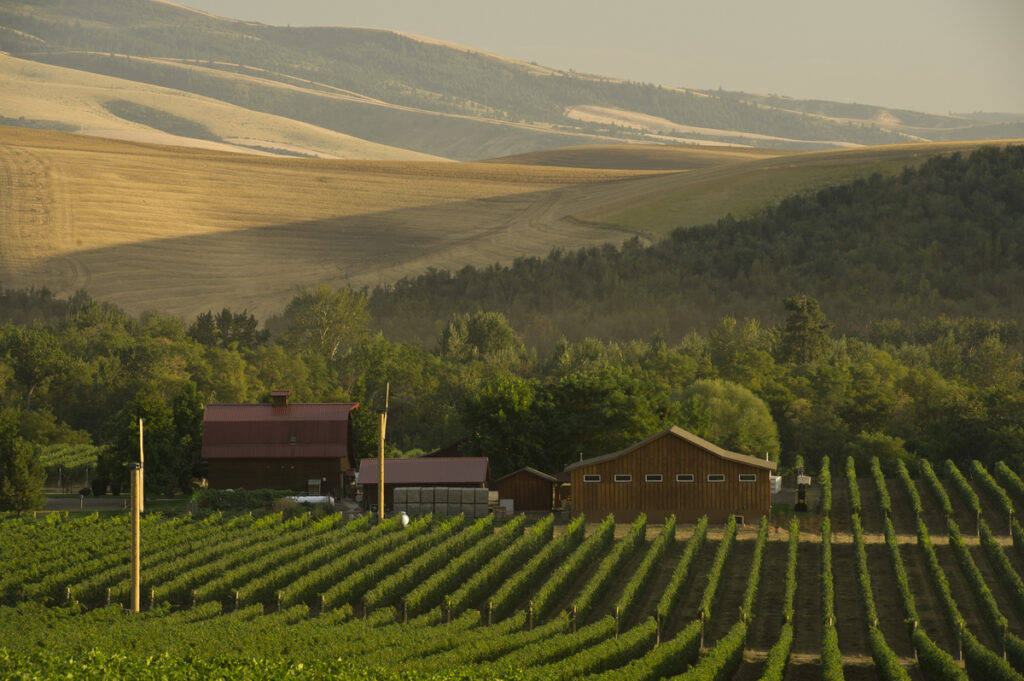 And there you have it! We hope you enjoyed this brief overview of smaller gay-friendly cities we have grown to love.