Lifestyle
Beyoncé and Jay-Z's daughter turns 10, this is what Blue Ivy look like today
"My beautiful, talented and super smart granddaughter Blue Ivy turned 10 today! Blue is my little twin Capricorn. I prayed she would be born on my birthday, but she did it when she was ready three days later. But, we still share the relationship "- this is how the congratulations were sent to Blue Ivy's grandmother, Tina Knowles, ie Beyonce's mother.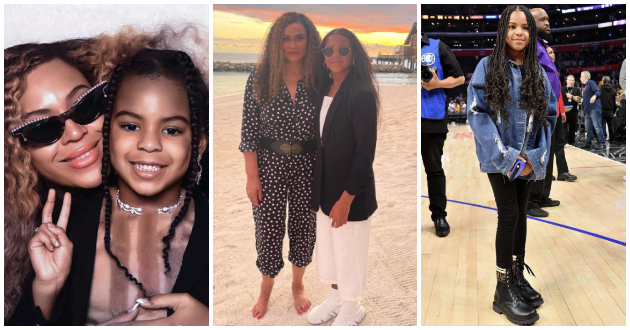 It's hard to believe that Blue Ivy is 10 years old. According to sources, Blue Ivy is a little cheeky, energetic and knows exactly what she wants.
Mama Beyonce allows her to go on set with her, as well as various events that include awards. They have a very special relationship.
Blue Ivy Carter (born January 7, 2012) is the firstborn daughter of Beyonce and Jay-Z.
From birth, her life is in the spotlight. Two days after her birth, Time called Carter "the most famous baby in the world."
Here's what Blue Ivy has looked like over the years to date: